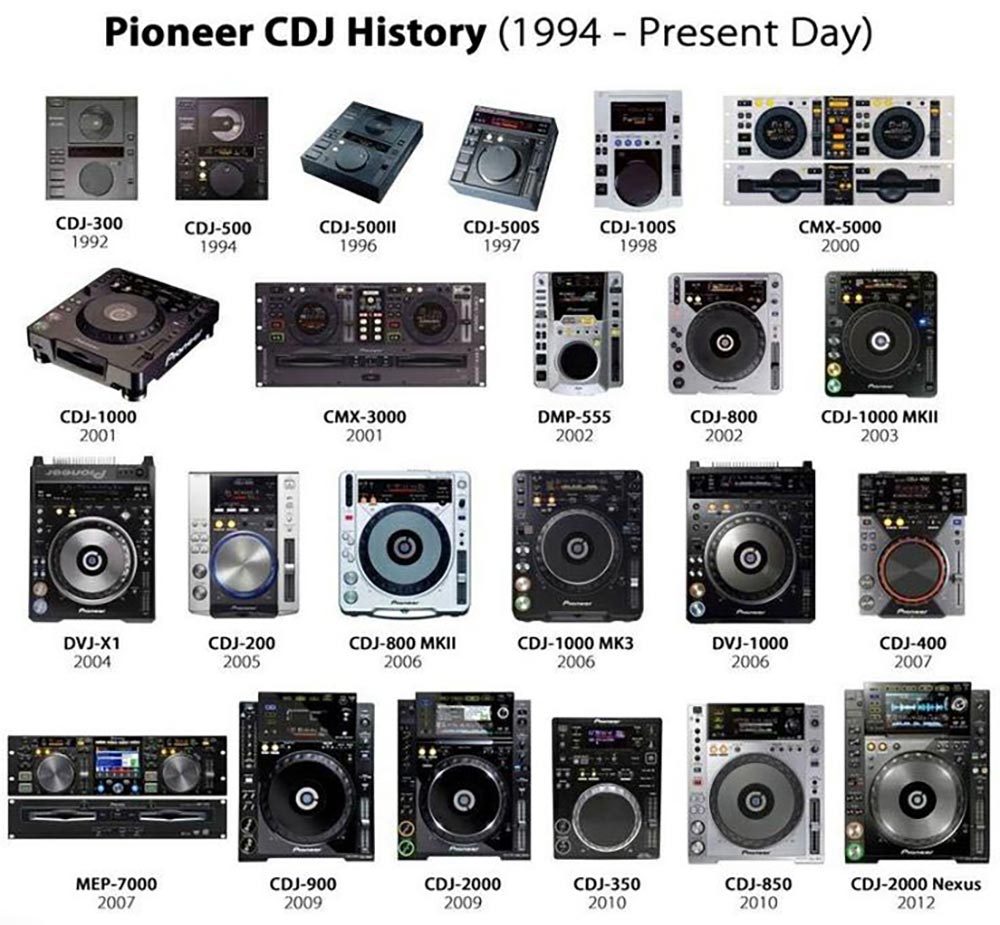 In the good old days every DJ used 2 x turntables (most likely Technics 1200 - industry standard) and a mixer to play their music. This involved DJs going out and buying Vinyl / records and then turning up to shows carrying their records in crates.
This was the norm for a good 30 plus years but then in the late 1990's Pioneer introduced their first CDJ. CDJs (the CDJ 1000) fast became the industry standard and allowed DJs the same user functions of turntables (jog wheel with vinyl mode for scratching), but now DJs had the option of using CD's. From here DJing on laptops simply became the next best option for the sake of convenience. Instead of carrying around crates full of records, or a number of CD folders, DJs could simply arrive at shows with their laptop computer and a DVS system (Serato / Tracktor soundcard used to connect the DJ equipment to the computer), making it easy to navigate large folders of music.
Shortly after, controllers (all in 1 DJ systems) were introduced. The benefit of controllers are countless and they allowed DJs, on a budget, to buy equipment which could be used for personal practise or even to take to shows, private parties, you name it. However, until recently, every controller needed to be connected to a computer to work, as the computer hosts the software that drives the controller, and in a way the controller was just a box and the computer was the brains that made it work.
The latest development is the introduction of USB compatible DJ equipment, which means you no longer need to carry crates full of records / CD folders or even your computer to shows. Instead you can simply prepare your music at home (prepare playlists, set cue points etc) using a program called Rekordbox, load this information onto a USB stick and then plug the USB stick into the CDJ club equipment / USB compatible controllers and the track information on the USB shows up on the equipments display screen, and you can search and select tracks for playback.
Loading music onto industry standard club gear using USBS has become the most popular option when playing in clubs as you can literally turn up to your show carrying nothing more than a couple of USB sticks and your headphones. This makes it very convenient.