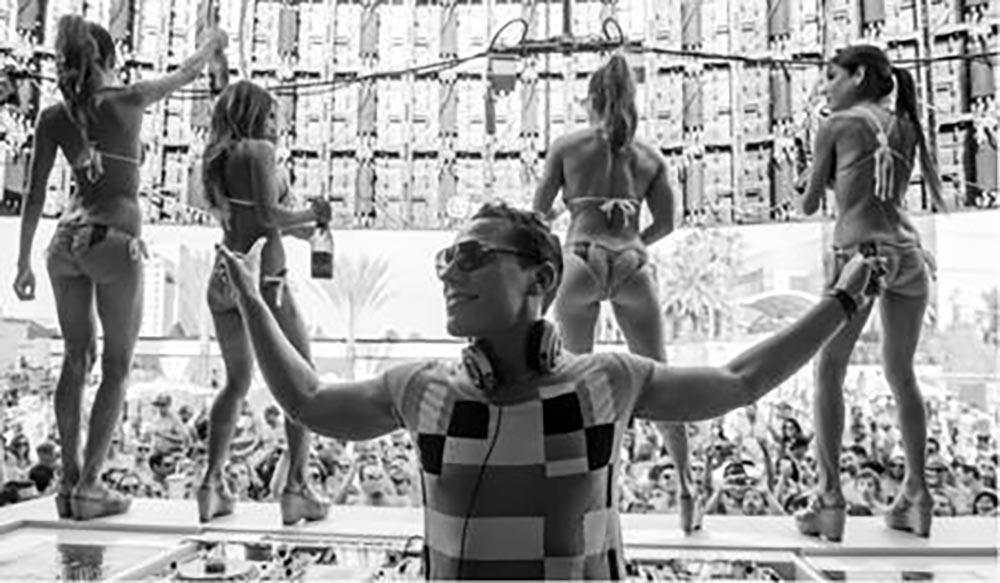 Which type of DJ do you want to be? The clearer your vision, the better your results will be as you can keep your focus on what you want. Depending on the environment and audience you prefer, you might want to consider the 4 main types of DJs:
Club DJ: Knows how to mix creatively to keep partygoers on the dancefloor. They usually have a specific genre they specialise in. Often their sets will be 2 hours or less so it allows them to create the perfect set in advance if they know the type of crowd. Equipment is already set up so all they need are their USBs, a laptop and/or records! As part of the most competitive side of the industry, these DJs must stay fresh, relevant and have good mixing skills.
Pub DJ: As an 'Open Format' DJ they need to be able to spin everything from Rock to Pop from all decades. They will usually need to put their personal music preferences aside to cater to guests of the venue. Song choice is more important than mixing skill as the crowd may vary each time they play so they need to be prepared for anything. Sets can be up to 6 hours in length so they need to have a large music library. Equipment is usually supplied by the venue.
Event DJ: Also known as 'Mobile DJ', has similar requirements to the pub DJ in terms of music and skill level. Event DJs usually need to have their own DJ equipment as well as speakers and occasionally, lighting. These DJs may have their own business or a part of a business that provides entertainers for weddings, birthdays, corporate and other private events. If your goal is to earn a living by DJing, this is the type of DJ you might consider becoming.
Bedroom DJ: Aspiring artist who has either never played in public or has perhaps played at a few low key house parties. Perhaps this is all they want - to have the ability to create mixes for their personal enjoyment or play at private parties should the need arise. Not every DJ has world domination in mind when they start out, it can just be a great skill to have!
The key to being successful at anything in life is to know what you want and why you want it. "Personally I find being a DJ is the best thing I have ever done. I have met so many people and there is nothing like playing packed events and having people cheering for more" - AD Samsara
Got anything to add? Let us know in the comments below.