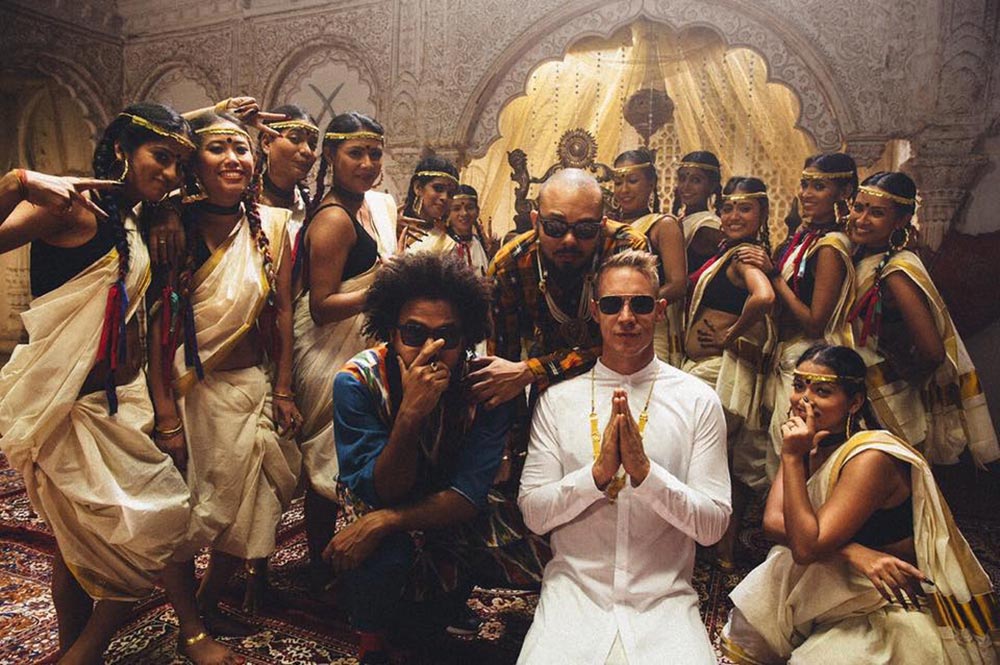 Major Lazer with strong levels of kwan
You may not be a superstar DJ yet but have no fear! There are undeniable qualities in almost all successful DJs. You will also find out why you need "kwan". So let's get straight into it!
Passion
It may be a cliche, but it starts with passion for being successful in anything. Passion comes in many forms but what they have in common is: you feel good when you do it. Any successful DJ will tell you that they started spinning tracks way before the idea of a club gig, residency or even a career came into the equation - they just liked doing it.
Old School DJs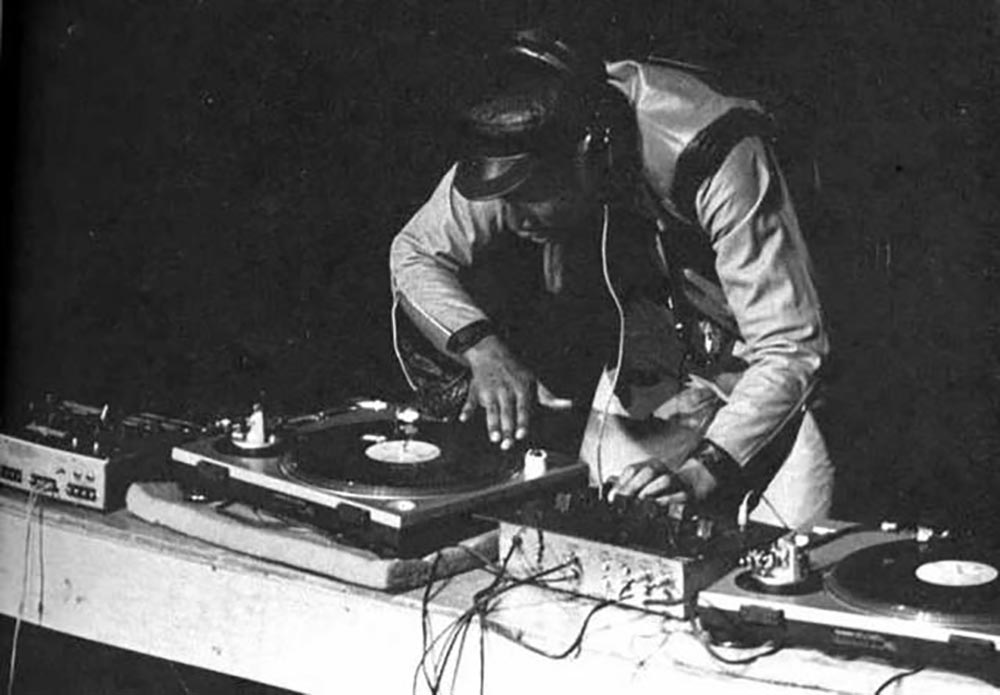 The grandaddy of DJing himself - Grandmaster Flash
Throwback to the old school hip hop, house, trance and techno DJs. These guys and gals were DJing before it was "even cool" and a sensible career choice. They did it because they loved it. Everything else didn't matter. Passion is what makes you inspired to start something and continue doing it. It is a constant, as in regardless of any situation that may be happening in your life you still are doing it. No excuses.
Dedication
There is a blunt truth in show business and life: success doesn't happen overnight.
Martin Garrix aka 'DJ Marty'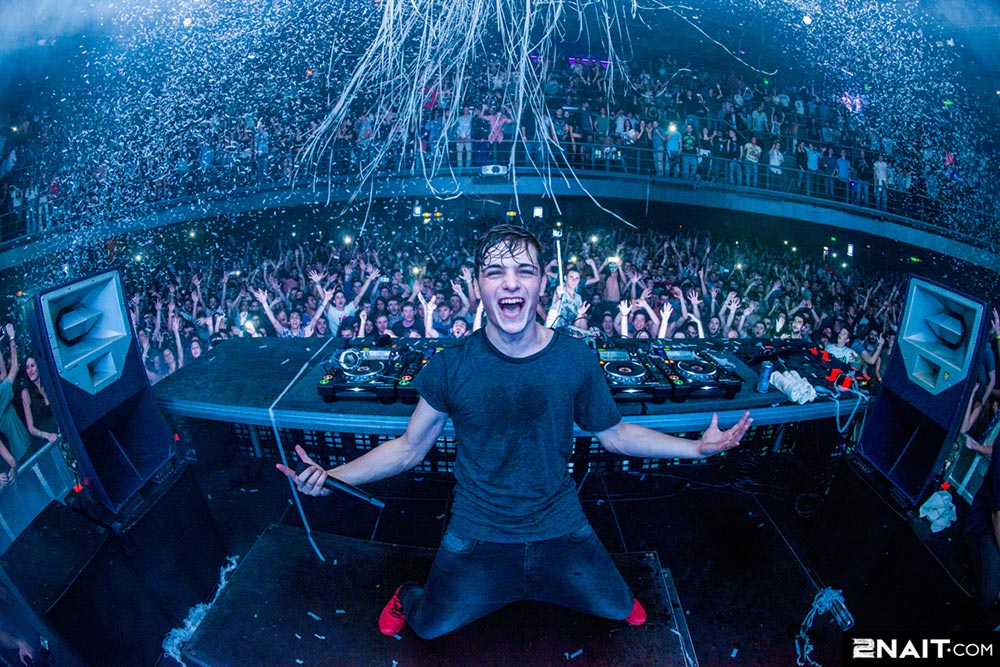 Martin Garrix started DJing and producing way before Animals. Around when he was 10, he was 'DJ Marty' for parties and eventually enrolled to the Herman Brood music academy (no it's not a vampire DJ academy). Did you notice after Animals Martin didn't stop producing and working? Watch the documentary The Martin Garrix Show and see how much he works even after playing in front of thousands of people (he seldom ever sleeps or...hydrates).
Anyone successful in pursuing a passion or music has been doing it for years. It's no surprise. Not only does it take years to grow as a successful artist through hard work, but also through experiences - mistakes, failures and rejection. It sucks and hurts to go through these things but trust me, you will grow and even laugh at them later on.
Creativity
I know what you're thinking, of course you need to be creative to make and play good music! You need to make bangers, play bangers and do more bangers right? That's only part of the equation. You also need to be creative in how you promote yourself, work with others and most importantly, stand out.
Thomas Wesley Pentz aka Diplo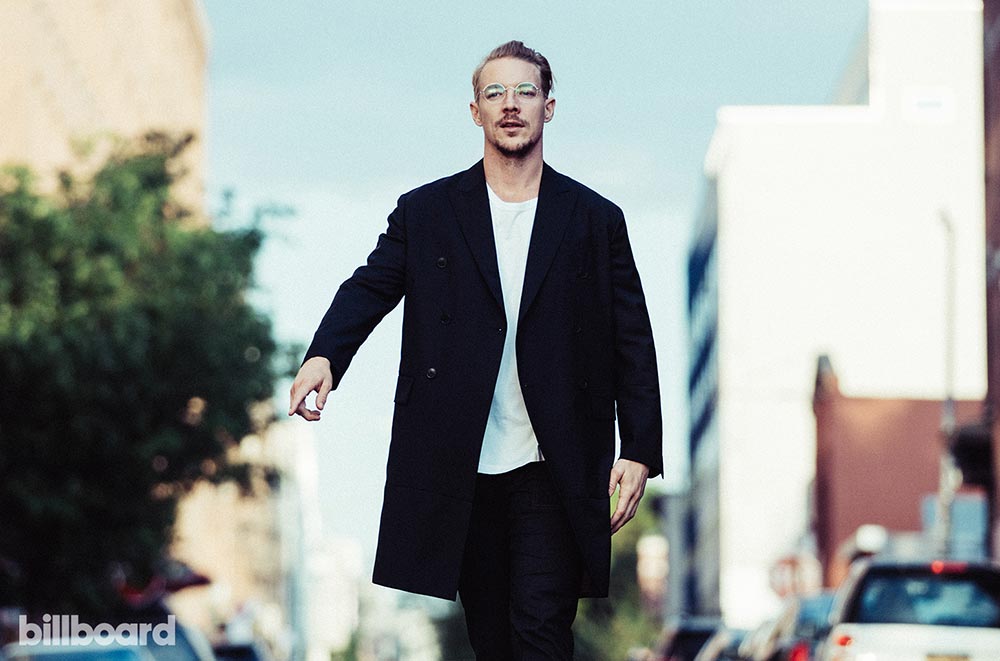 The world is Diplo's oyster. Diplo is not a one-trick pony, he does everything. He produces dancehall influenced anthems with Major Lazer, films music videos in various countries, collaborates with every kind of artist, runs Mad Decent and hosts Diplo and Friends. As well as this, Diplo is influenced by everything. He uses a variety of cultural inspiration in his music and appropriates them to make a fresh, new and creative banger.
Now onto promotion, and more interestingly, social media. Do you remember Express Yourself and Harlem Shake? What do you remember most about it? Was it Nicky Da B or Baauer? Or was it the thousands of posts of handstand booty wall twerking and the absolute viral random mayhem? Diplo gave these songs maximum life and accessibility and turned them into social media campaigns you and I could take part in.
Use everything to inspire you to not only make creative tracks, but also be innovative in how you define and brand yourself to really stand out.
Realness
Every rappers' go to motif and a quality that every DJ should have. Realness comes in many forms. Whether it's the tracks you play, how you carry yourself or treat others. The most successful are still successful because "they keep it real".
Sonny Moore aka Skrillex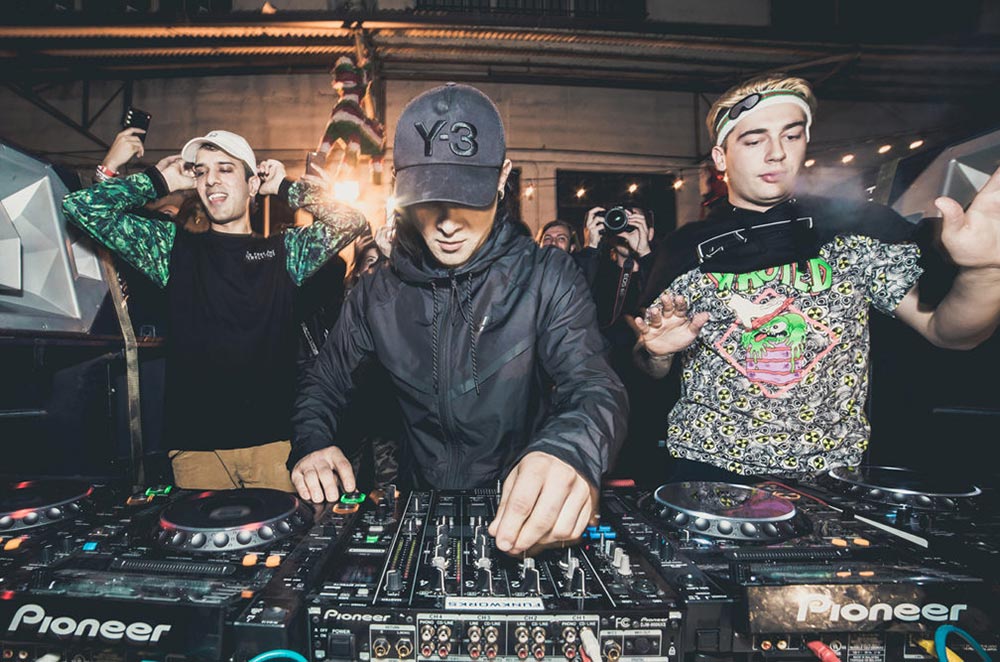 Skrilldog (credit: OWSLA)
Sonny needs no introduction. He's talented, cool and likes to wear black. He's also super nice, humble and compassionate. Ask any DJ, promoter or regular Joe (read Glenjamn's reddit AMA).
Whether it's popularising UK dubstep into the US music world, recreating dance music with Diplo through Jack U, starting OWSLA or currently building EDM popularity in Asia - Sonny still does Sonny. He plays what he likes to play, wears what he likes to wear and treats people like people. He also gives props when it's due - watch his Boiler Room debut where he lets the Shanghai crowd and world know 12th Planet was his mentor.
Realness shouldn't be underestimated. Your success will not be entirely due to your individual efforts. You will need help from others. You may be tempted to, against your will, always play "absolute filth", top 40 hits or Beatport's top 100. Labels might make you produce things you don't like. Companies and sponsors might portray you in a way you don't agree with. Be yourself, love yourself and play the tracks that inspire you.
Kwan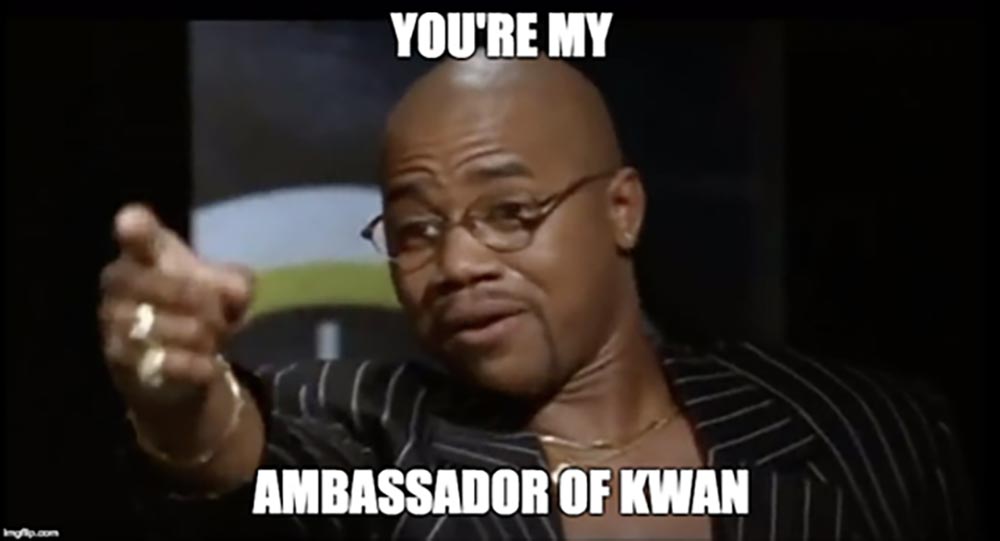 Now onto why you're really reading this. What is "kwan" and how can you be an "Ambassador of Kwan"? For the uninitiated, it is Rod Tidwell's (Cuba Gooding Jr.) word in Jerry Maguire - "It means love, respect, community and the dollars too!"
Being an Ambassador of "Kwan" means you are the entire package - you are a complete individual. Rod Tidwell eventually becomes passionate, dedicated, creative, real, inspiring and people start to recognise this. He finally gets that contract. What I'm getting at here is that you need all these qualities to be successful and to continue being successful. Be an Ambassador of "Kwan" and let the success come!
So what now?
Now it's time to do it. Get back on the decks and work on that mix. Get out in the streets and talk to promoters. Start working on new music. Start travelling and getting new experiences. Take risks and be yourself. And most importantly, spread the love of "kwan".
Join the conversation! Hit us up below or on our Facebook page : ) https://www.facebook.com/sydneydjschool/